SpyCar
Lamborghini Huracan Superleggera
-
Here it comes a very "tasty" news for car lovers. Our photographers from the Nurburgring sent us the pictures of a lighter version of the sporty V10 made in Sant'Agata Bolognese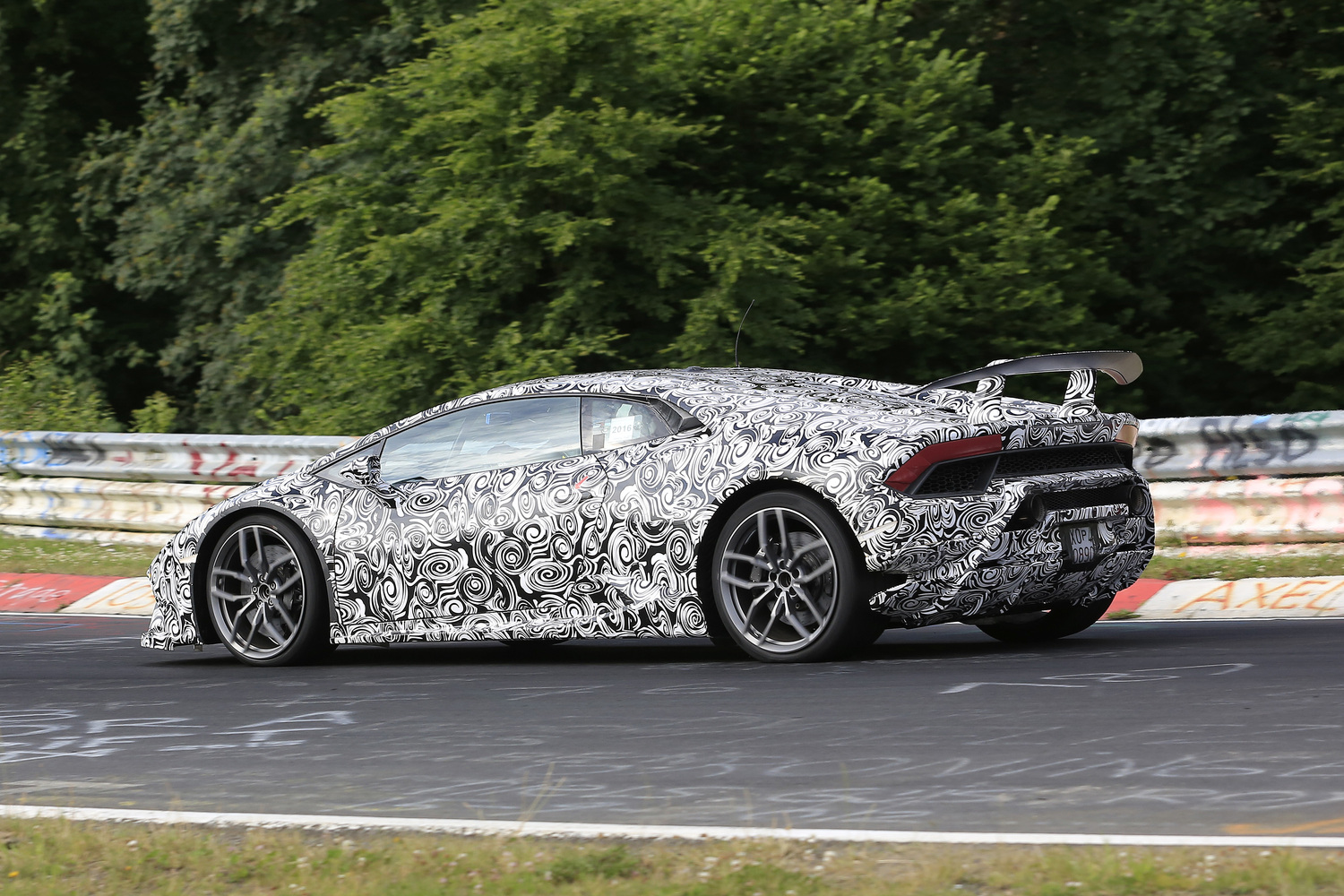 As usual, we are receiving some interesting spy pictures from the "Ring". This time is the turn of the made in Italy, specifically from Sant'Agata Bolognese. The enthusiasts have probably already understood that we are talking about Lamborghini. What we're about to show you is the"light" version of the "small" car of the maison: the Huracán Superleggera.
The Toro sports car might receive a crash diet which could stop the scale one hundred Kg earlier than the current coupe, while the engine will surely be the 5.2-liter V10 although it is still not known which will be the power declination if the 610 hp and four-wheel drive or the latest 580 hp and rear wheel drive. What is certain is that we should expect even better performances than the already stunning Huracan (0-100 km/h in 3.2 seconds and top speed of 325 Km/h).
Talking about the design, there's a front bumper with a different design, as well as the rear where there are two pipes of a different size and position compared to the four pipes of the current Huracan. Underneath the pipes, there's a brand new air extractor. And what about the huge rear wing inspired by the Aventador SV?